by YOur ROck Of LOve


And then I tell myself that's not really true. I have been smoking a lot, though. And I can't say that it's had a completely positive effect on my social skills. It helps to ignore people that I want nothing to do with, but it may also do the same with all the rest of the people as well. I suppose that it would be harder to control if I had a problem with cocaine and pills and heroin and crack and turd fumes and the lot... define problem...

Today was really the first day of "digging my heels in" at my new job. Waking up at 9:30. Making phone calls. Making sure wires are, well, wired. Pleasantly suprised that my boss pretty much agreed with my rationale for wanting to eliminate like twenty five percent of our menu. I accidentally phoned one of our food distributors and asked him why he gave us a sign about lead paint.

"Hey, Wayne?"
"Yeah, this is Wayne."
"This is Danger Duck, from Humphrey Bogart's Steakhouse and Clubroom. We met a couple days ago."
"We met this afternoon. At about twelve."
"Jesus, was that today? I thought that was a couple days ago, or at least yesterday. Well, I haven't waken up this early since 2007 so.....Anyway, I was calling about that Prop. 65 sign. Is that something specific to our glassware? Or does every
restuarant have to hang one?"
"That's for every restaurant."
"Thanks."
"Anytime."

The guy must have thought I was fucking nuts. I was reading the wrong card. I've had several new numbers fly at me in card form in the past couple days. I just dialed the one on top. I called the right one when I realized my mistake. He told me that he gave me that poster on accident. That it's only for Bud-Light glasses, which apparently have lead in them. The relief washed over me and I was slowly sliding into a warm bath. I called back Wayne and told him it was all a mixup. That I wasn't a kook, just a little scatterbrianed. We had a laugh. We're in good hands here. There's a small group of well-heeled restauranturs in a room trying to prepare for a grand-opening, and then me running around bitching to anyone who will listen about this sign that warns people about the lead paint on our glassware. It seemed like a big deal to me. I wouldn't drink out of a glass that was in the same building as that sign. I set it on fire before anyone could change their minds. The place stunk for hours.
I really had to take a shit while this computer guy tried to explain things in words that were easy to understand but mostly useless. Cables severed during remodeling. An hour later, I get to a useable toilet in a coffee shop. Not the best B.M., but up there.
Stayed till six trying to comprehends scheduling. Came home, ate burrito, went to drink beers at art show. Saw some really cool colages. Hard to describe. Dinosaurs and terrain and humans digging. Birds peeling forward time and reviling some dark shadow of humanity. Saw that I recognized some of the names of the artists that I am friendly with, and was pleased that I really liked it before I saw the name attached to it. I almost wish that I hadn't look. I am a really awkward complimenter. Two girls (one dressed as Mozart, the other presumably as The Medicine Man) played organ and harmonium and a pair of floor toms. It was an interesting soundscape they were creating. What's really neat is that Mozart was playing a Hammond S-6. The same model chord-organ that I had left to fend for itself in a dank South Carolina storage locker. Like a flood, the glow of fifty six transister tubes can take you back to those times.
I stepped outside for a smoke between bands. Everyone was smoking inside and drinking outside. I kept the opposite pattern, because right across the street from this racous party/art show was my bar. I had to be there to work security in about twenty minutes.
I made it early. It was a strange night. There was a man from the city who, as part of an investigation of the bar, was taking photographs of the bartenders each time they were pouring a drink. If that doesn't make you feel uneasy, it's because you've never worked in drugs. Alcohol is drugs and we are doctors. Imagine the feeling of driving after a few drinks with a cop behind you. You're not wasted, and you don't think you've done anything wrong.....Or did you?
Walked home.
Is it worth it? If I could save up five grand, this is how I would blow it in a day: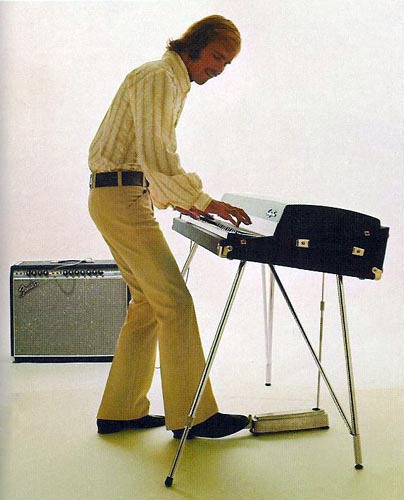 That last one I just want the outfit, not the piano.

Which should I save up for if I had to choose one?